Social media has become a popular tool used by people and brands to promote their products to a larger audience, which is cost-effective.
A recent survey states that 85% of recruiters said social media helps them to find, engage quality and passive candidates.
With millennials constituting a substantial portion of the workforce and generation Z brimming with the zeal to establish themselves in their chosen niche, brands must prioritize targeting these two groups to receive maximum candidates.
Therefore, to entice brilliant young minds, your brand must have a distinguished online presence to establish credibility and a reputation amongst other competitors.
Social Media Recruiting Tips and Strategies
If you do not have a well-devised plan sorted out for social media recruiting, check out the five tips mentioned below for a jump start in this domain.
1. Build an Online Profile
Establish a reputation of being one of the best companies to work for by uploading content that enlists your brand's achievements and future endeavors.
Millennials seek to create an emotional connection with their dream company; therefore, you must give them something worth being passionate about. Share content that displays your workplace, discuss the employee benefits, incentives, and talk about your long-term goals.
Ensure that any content that you share is relevant to your target audience. Drive audience engagement by providing them with answers to their queries or articles on trending topics. Share videos, how-to guides, blog posts, infographics, and other content types.
2. Encourage Employees to Share their Experience
Have your employees be active in the recruitment process by asking them to share your brand's posts on their social media timelines. The power of a personal recommendation can do wonders during recruitment for both the recruiters and the candidates.
EA insiders ran a campaign called "EA Insiders Employee Advocacy Program" which resulted in 6600 engagements/month generated by the employees on their social platform.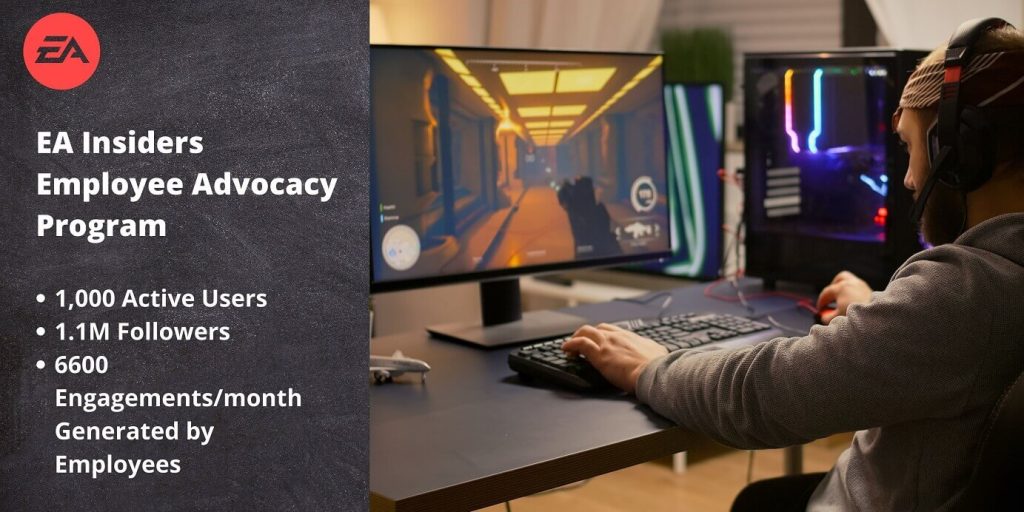 3. Join Relevant Groups for Better Reach
A whopping 91.1% of recruiters use LinkedIn to scout talent, 73.8% using Facebook, and about 67.7% Twitter. Besides mentioning that you are actively recruiting on your company's profile, join LinkedIn groups relevant to your niche.
In such groups, candidates are actively involved and are trying to rank themselves in their respective fields. For instance, if you want to hire software engineers, then join a group that comprises software developers and enthusiasts in that field. For example,
Human Resources (HR) Professionals
4. Gather Insights to Improve Campaigns
Social media advertising can yield decent results because of your ability to target an audience. Social media advertising targets your dream candidates after you establish specific search parameters.
To further enhance its potential, the use of analytics tools helps to monitor your audience. Ensure that you have included measurable KPIs when creating a campaign.
5. Be Consistent to Engage Audience
Don't just toss information at viewers and establish a one-way street. Be creative, initiate a conversation, and interact with your audience healthily.
Drop a direct message to users, approach the right audience who might potentially wish to become part of your talent pool. Provide knowledge about your company, the benefits, and potential opportunities that might follow.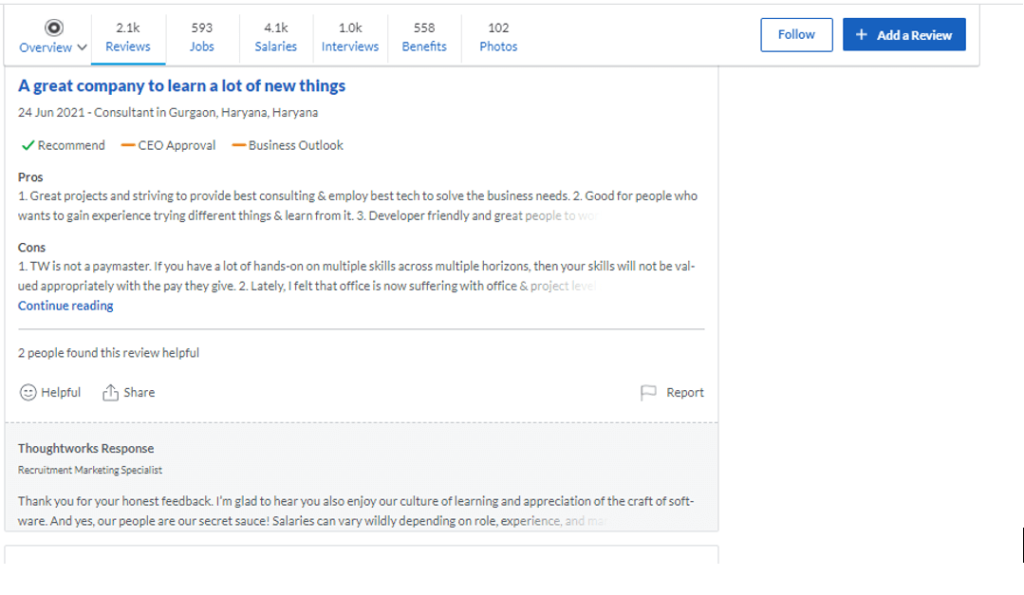 Final Words
About half of all recruiters who employ social media recruiting strategies have reported an improvement in the quantity and quality of applicants. Your social media recruiting strategies must be thoroughly revised, documented, and planned to engage your audience appropriately.
Candidates are at different levels of the recruitment lifecycle. A recruiter needs to promote their brand message in such a way that nurturing them at different levels makes them take the right action at right time.
References
www.apollotechnical.com/social-media-recruiting-statistics/
www.mk0everyonesocih71ji.kinstacdn.com/wp-content/uploads/2018/06/EA-Case-Study-EveryoneSocial.pdf
www.naceweb.org/talent-acquisition/trends-and-predictions/use-of-social-media-as-a-recruiting-tool-climbs/